JTVC World Today
Seeing world events on an historic timeline from a unique perspective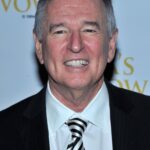 Dan Gordon is an Israeli-American screenwriter, television writer, television producer, television director, film producer, novelist, playwright, film director, and reserve duty captain in the Israel Defense Forces.
As a screenwriter, he has written films including Wyatt Earp, Passenger 57, Murder in the First, and The Hurricane, and developed the story for Rambo: Last Blood. He has been the producer, screenwriter and story editor for over 200 hours of television, including Highway to Heaven, Highlander, and Soldier of Fortune, Inc. He has also written stage adaptations of Terms of Endearment and Rain Man, and novels based on his screenplays as well as his own experiences fighting in the Gaza War.
We bring the Jewish Diaspora and Israel closer together through showing each in a positive light, while countering the AIM Syndrome.  AIM is the unique blend of Antisemitism, Israel phobia, and Miseducation, which together threatens our society like nothing before. We counter AIM with a more powerful and favorable dialogue. JTVC shares original media content, including high calibre interviews and documentaries that focuses on our mission.