Choose The News - Navigate Globe To Select Destination
Latest World Media Reports
Prophecy Unfolding Or Random Events
Children Of Light
Spreading Peace Worldwide
A Parrot Named Moishe
Aaron came back from the pet store elated at his new purchase — a parrot. And this wasn't just any parrot, this one could talk. Aaron stayed up all night teaching his new parrot, Moishe, Hebrew.
The next morning, while Aaron was putting on his tefillin, Moishe the parrot demanded to know what he was doing. When Aaron explained, the parrot wanted a pair too. Aaron went out and dutifully made a miniature set of tefillin for Moishe. The parrot wanted to learn how to daven and Aaron taught him every prayer. He wanted to learn more about Judaism so Aaron spent months teaching him Torah. In time, Aaron came to love and count on the parrot as a friend and a fellow Jew.
One morning, on Rosh Hashana, Aaron rose and got dressed and was about to leave when Moishe demanded to go with him. Aaron explained that shul was not place for a bird but the parrot insisted and was carried to shul on Aaron's shoulder. Needless to say, they made quite a spectacle, and Aaron was questioned by everyone, including the Rabbi and Cantor. They refused to allow a bird into the building on the High Holy Days but Aaron convinced them to let him in this one time, swearing that parrot could daven.
Wagers were made with Aaron. Thousands of dollars were bet (even odds) that the parrot could not daven, could not speak Hebrew and knew nothing about Judaism. All eyes were on the African Grey during services. The parrot perched on Aaron's shoulder as one prayer and song passed — Aaron heard not a peep from the bird. He began to get annoyed, slapping at his shoulder and mumbling under his breath, "Moishe! Daven!" Nothing. "Davendaven, so daven…come on, everybody's looking at you!"
Nothing. After Rosh Hashana services were concluded, Aaron found that he owed his shul buddies and the Rabbi over $4,000. He marched home, extremely angry, saying nothing. Finally several blocks from the shul the bird began to sing "Avinu Malkeinu" at the top of his lungs.
Aaron stopped and looked at him. "You miserable bird, you cost me over $4,000. Why? After I made your tefillin and taught you how to daven and learned Torah with you. Why did you do this to me?"  "Don't be silly," Moishe replied. "Think of the odds on Yom Kippur."
Latest Events
Promo
Playing now on TV Channel
Special Report
Israel Diamond Jubilee Association provides management and support for the Revival Project. This video introduces the IDJA.
Jewish Hall of Fame
Artists
Jewish TV Channel Launches Shopping Channel
Israel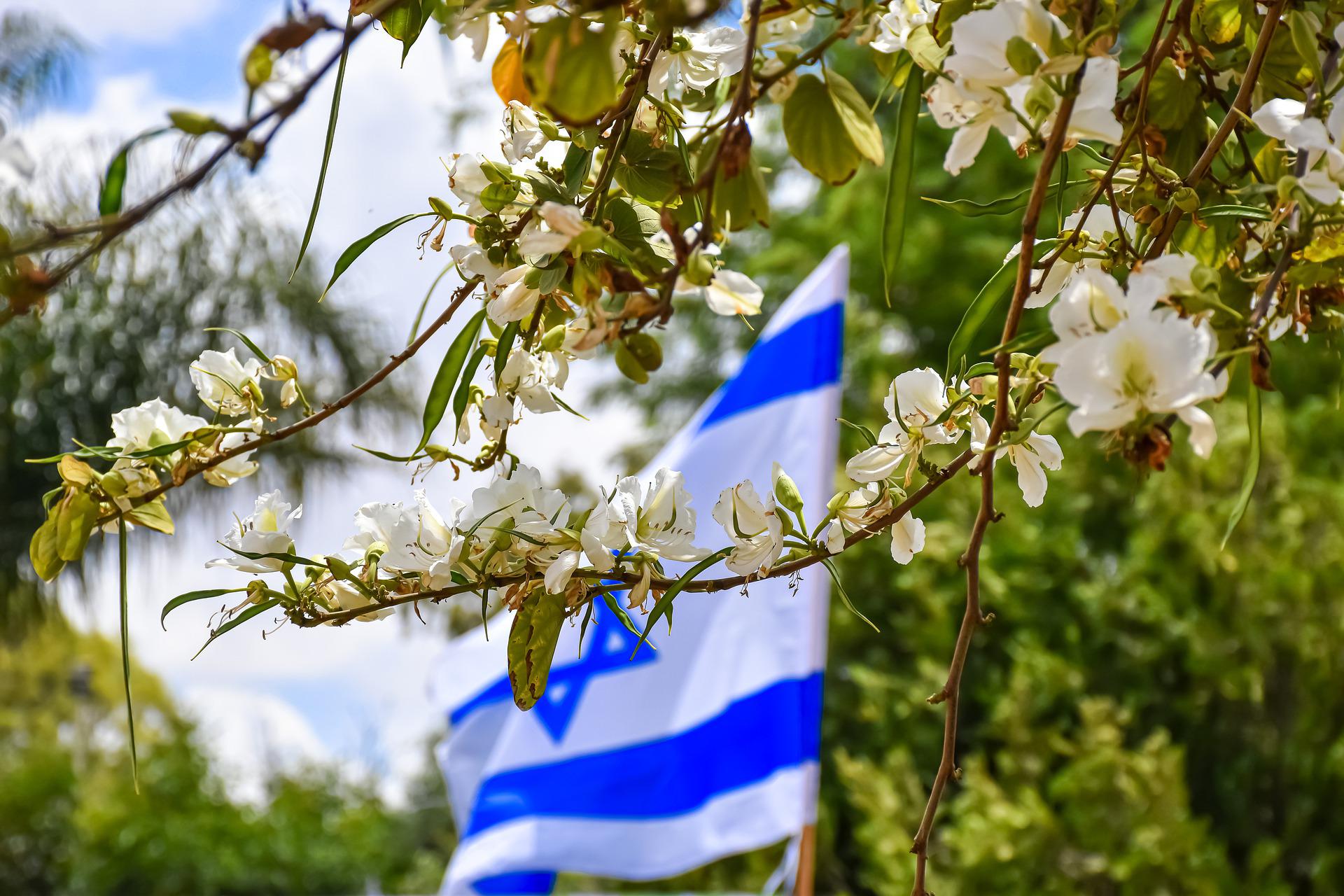 Israel
Africa
Europe
Story highlights
Israel is experiencing a new round of constant deadly terror attacks, which comes amidst USA government attempts to curtail Israel growth plans in the Jewish Homeland to lure PA to peace talks. Speculation increases if this instead only leads to PA feeling emboldened to further instigate hostilities.