Tammi Rossman-Benjamin is cofounder and director of AMCHA Initiative, and was a faculty member in Hebrew and Jewish Studies at the University of California from 1996 – 2016. Rossman-Benjamin has written articles and reports about academic anti-Zionism and antisemitism and lectured widely on the growing threat to the safety of Jewish students on college campuses. She has presented her research in scholarly talks and academic conferences at several universities, including Indiana University, the Hebrew University of Jerusalem, Harvard University and McGill University. Rossman-Benjamin's research has been featured in several volumes on antisemitism.
In July 2010, she co-organized a two-week scholarly workshop entitled "Contemporary Antisemitism in Higher Education" at the U.S. Holocaust Memorial Museum in Washington, D.C. In 2016, she led a coalition of nearly 50 Jewish and education advocacy groups that successfully lobbied the University of California (UC), the nation's largest and most prestigious public university, to condemn "antisemitism and antisemitic forms of anti-Zionism." UC is the first U.S. university to adopt this landmark intolerance policy to protect Jewish students.
Rossman-Benjamin was awarded the Cohon Foundation award for Benefiting the Jewish People in 2017, honored as one of the Top 100 People Influencing Jewish Life in 2014 by the Algemeiner, named one of 2013's Bright Pro-Israel Lights on U.S. Campuses by the Jewish Press, received the 2012 Tikkun Olam Award from the Haiti Jewish Refugee Legacy and was nominated for Jewish Hero of the Year by the Jewish Federation of North America in 2011.
Articles and opinion pieces from Rossman-Benjamin have been published in Newsweek, The Hill, New York Daily News, Los Angeles Daily News, San Jose Mercury News, Sacrament
Listen to Tammi Rossman-Benjamin on Talking Point:
AMCHA Initiative: The Crisis of Jewish Identity on Campus — Director and Co-Founder Tammi Rossman-Benjamin is an award winning thought leader and trailblazer against campus antisemitism and biased ethnic studies curriculums in K-12 education. She proposes a new paradigm for Jewish student protections.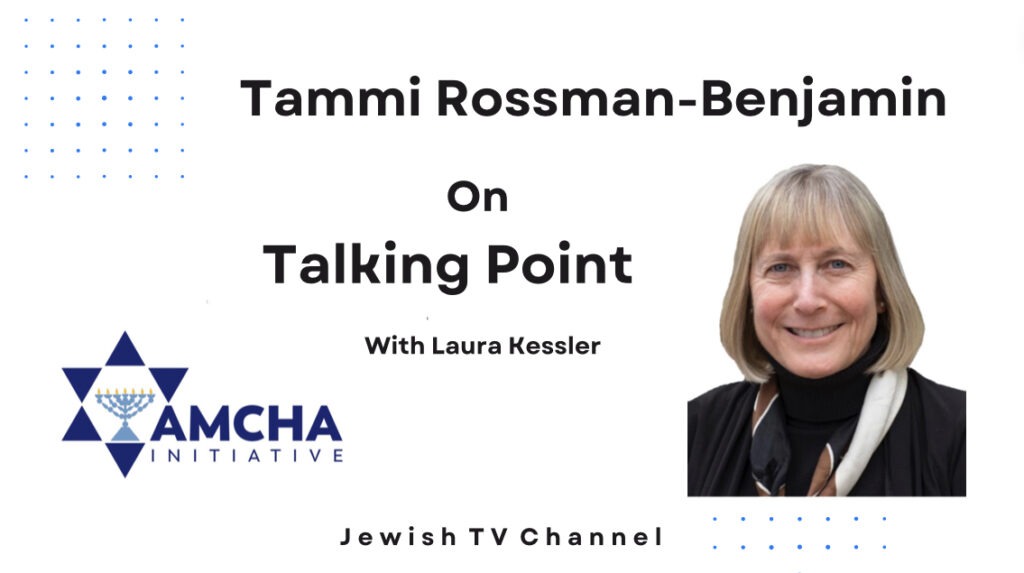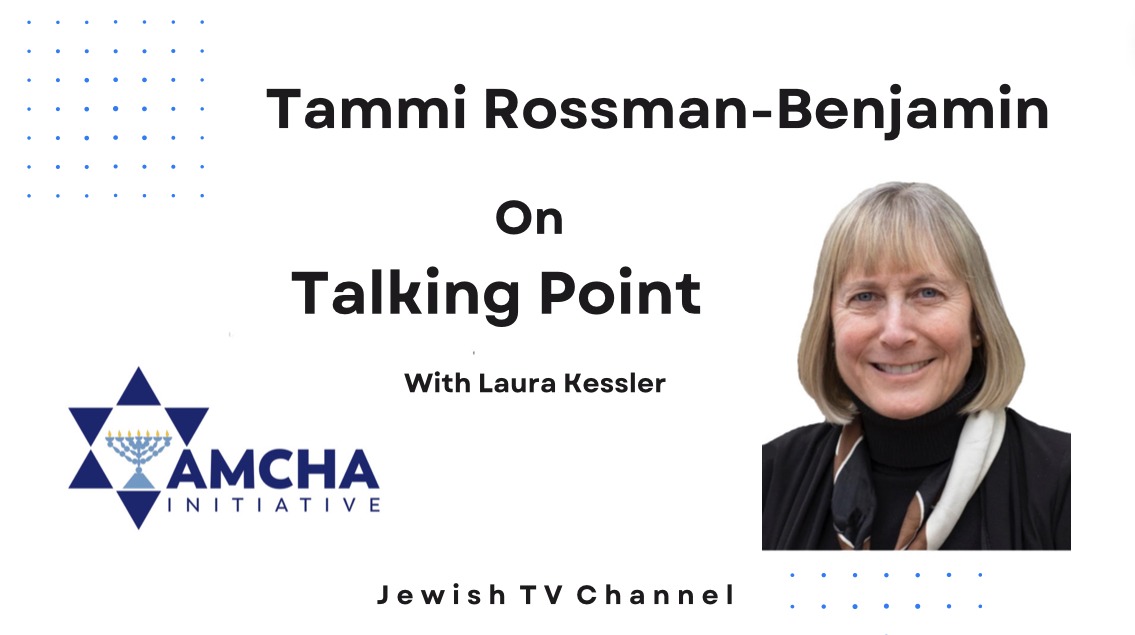 AMCHA Initiative
ACT FAST: 
Ask your university leaders to adopt the Equality Pledge:

PETITION TO UNIVERSITY LEADERS:
A Commitment to the Equal Treatment of All Students on Campus
We are students, parents, faculty, alumni and university stakeholders who are alarmed by unprecedented levels of intolerant behavior on campuses today, whose goal is to prevent some individuals and groups from expressing their opinions, beliefs or identity, or fully participating in campus life. Speakers are being prevented from speaking, and students are being vilified, threatened, and in some cases even assaulted, because of what they believe, who they are, or who they are perceived to be.  It is the university's obligation to ensure that all of its students are afforded freedom of expression and to fully participate in campus life. However, this freedom cannot be guaranteed to students unless and until they are secure in the knowledge that they are equally protected from the peer-on-peer harassment that would deprive them of their freedom.  If students feel that school administrators address peer-on-peer harassment subjectively or with a double standard – responding promptly and vigorously when harassment is directed against some students but ignoring or downplaying similar behavior directed at others – it creates a sense of inequality and increased vulnerability, which in turn can lead to further suppression of students' ability to freely express themselves. We therefore call on all University Leaders to publicly commit to the following Equality Pledge:
University Leader's Equality Pledge A Commitment to the Equal Treatment of All Students on Our Campus
This University has a solemn responsibility to protect the rights of its students to fully participate in campus life. Intolerant behavior that attempts to restrict these rights and interfere with the ability of an individual or group to assemble, speak, and share or hear opinions, or otherwise impairs the freedom to fully participate in campus life, will not be tolerated.  One group's freedom of expression cannot be used to denigrate, harass, intimidate and shut down the expression of another. This not only deprives individuals of their freedom of expression and social, political and academic rights, it undermines the very mission of a university. To this end, our University is committed to enforcing relevant federal and state laws that protect the rights of members of the University community to free expression and full participation in campus life. These include laws pertaining to freedom of expression, as well as laws pertaining to freedom from harassment and discrimination in higher education. While laws prohibiting harassment and discrimination in higher education may be limited in their jurisdiction to the protection of individuals who share certain characteristics, our University is committed to applying the same stringent standard of protection prescribed by federal and state law to
all
students at the University, regardless of identity, belief, opinion or legally protected status.