The Revival Project encourages strengthening bonds between Jewish communities in the Diaspora and Israel through non-political activities. The focus is on Israel's Diamond Jubilee in 2023 called the Revival Anniversary Year – Ray of Hope. Jewish TV Channel is a proud sponsor of the Revival Project.
Revival Events & Activities Our Community
Voice of the Diaspora
Spotlight On
Auckland, New Zealand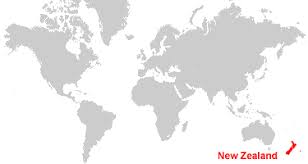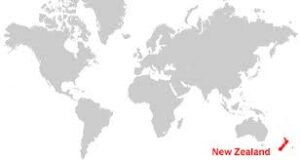 Once Upon A Time

The first Jewish religious service was held in Auckland in 1841. These settlers were almost all Ashkenazim (European Jews). Other Jewish communities were established in Christchurch, Dunedin, Nelson, Hokitika and Timaru. By 1901 New Zealand Jews numbered about 1,600
THE JEWISH ART OF SURVIVAL
The Revival Project introduces a remarkable Jewish artist with an exceptional story, only surpassed by subtle brush strokes that delight both sight and the perceptive mind. Jacqueline Kott-Wolle (b.1969) lives in Highland Park, IL where she paints full time.  Born and raised in Toronto, Canada, Jacqueline has always enjoyed creative pursuits.  Although she studied Social Work and has an MSW with a specialization in Community Development and Social Planning, Jacqueline managed to incorporate the arts in almost every professional position she has held. In her capacity as Executive Director of MAZON Canada, The Jewish Response to Hunger (1997-2004) she planned community art exhibits, original poster contests for students and engaged the work of local artists for fundraising purposes.In 2005, after moving to Chicago with her family, Jacqueline fulfilled a long-time goal of developing her ability to paint by studying at The Art Center of Highland Park.  Using a fresh palette of color, Kott-Wolle currently paints in oils and focuses on capturing precious moments with her family and friends. Her most recent project, entitled "Growing Up Jewish – Art and Storytelling" is a series of 35 contemporary oil paintings and personal narratives exploring her North American brand of Jewish identity and how it evolved through five generations of her family.
Jacqueline has exhibited her work most notably for the United States Holocaust Memorial Museum and the Museum of Jewish Heritage NYC. Jacqueline's works are in private collections throughout the United States, Canada and Israel.
REVIVAL OF THE VETERANS
The Revival Project is pleased to announce a long overdue non-political event aimed at strengthening bonds between Jews in Israel and the Diaspora. Revival of the Veterans, celebrate the essential link in the chain of continuity between our past, present and future – our elders. Activities associated with this event includes story telling, song, video, and much more. The focal point of each Revival Project event is on Israel's coming Diamond Jubilee in just a few months time! Stay tuned on your favorite Jewish media platform for further updates. Meanwhile, enjoy the following video from David Hermon, a resident of Jerusalem with a very colorful background and broad appeal. Jewish TV Channel would readily nominate someone of David Hermon's calibre to the voluntary and distinguished position as head of Revival of the Veterans!
Revival Heroes
.
Jewish Nation Role of Honor
How many Revival Heroes below can you correctly identify? Select their images to find the right answers.