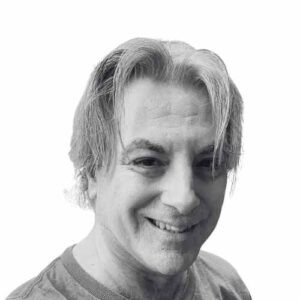 JEWISH LEADERSHIP FAILURE IN CLIFTON CITY COUNCIL'S WITHDRAWAL OF ANTI-SEMITISM RESOLUTION
INTERFAITH DIALOGUE KOSHERIZES HAMAS-LINKED ISLAMIC CENTER'S OPPOSITION TO RESOLUTION; MORE ASSERTIVE LEADERSHIP IS NEEDED
Israel is based only on blood and murder in order to exist, and it will disappear, with Allah's will, through blood and Shahids.
– Dr. Yussuf Al-Sharafi, Hamas Representative, as reported in Palestinian Media Watch, April 23, 2007
O even now its eyes from me demand accounting,
For these tales the spider is recounting,
Tales that do puncture the brain, such tales that sever,
Thy body, spirit, soul, from life, forever!
Introduction
On July 18, 2023, the Clifton City Council withdrew support for an anti-Semitism resolution in the face of well-organized, effective, and vociferous opposition. The resolution had been proposed by local Jewish activists concerned about growing hate speech and incendiary lies, mainly from the Muslim community, against the Jewish community and supporters of Israel. Opposition to the resolution was spearheaded by the Islamic Center of Passaic County ("ICPC"), a mosque with ties to the designated terrorist group Hamas, an offshoot of the Egyptian Muslim Brotherhood. 
It was not for lack of effort by the courageous Jewish activists who proposed the resolution that doomed it to failure, and it was not just the strength of the opposition. In addition to a noticeable absence of support from institutional Jewish leadership, outright opposition by a local rabbi contributed to the resolution's defeat. The story behind the Clifton resolution's defeat exemplifies the weakness of organized Jewish leadership and the mistake of engaging in dialogue with people out to destroy Israel but perfectly willing to take advantage of naïve Jewish good faith. 
The proposed Clifton anti-Semitism resolution incorporated the International Holocaust Remembrance Alliance's (IHRA's) Working Definition of Antisemitism.  The IHRA definitionhas been adopted by 30 states, the majority of Canadian provinces, and a number of U.S. cities including Los Angeles and Washington. The definition is supported by those concerned about delegitimization of and genocidal threats to Israel and of demonization of and incitement to violence against Jews. It is opposed by individuals and groups who seek the destruction of Israel, compare Israeli policy to that of Nazis, use blood libels to characterize Israel or Israelis, and hold Jews collectively responsible for actions of the Israeli government. It is also opposed by those who incite violence against Jews in the name of extremist religion and who accuse Jews of inventing or exaggerating the Holocaust.
Hamas and the ICPC Mosque
Mohammad El-Mezain co-founded the ICPC, which was established in 1989, and he was its first imam. In 2008, El-Mezain was convicted of providing material financial support to the terrorist group Hamas and sentenced to 15 years in federal prison in what came to be known as the Holy Land Foundation case, in reference to the "charity" raising money for terrorists.
Presently, ICPC has two imams. The junior imam, Sheikh Osamah Salhia, spoke at the council meeting on July 18, 2023 where he identified himself as "originally Palestinian" [beginning at 1:03:00]. According to the ICPC website, Salhia "spent 8 years abroad studying Islamic Law at Al-Azhar University- Faculty of Shari'ah in Cairo, Egypt." Mohammad Qatanani, the senior imam, was convicted in Israel of being a Hamas member, a fact he failed to disclose to US immigration authorities, leading to an unsuccessful attempt by U.S. immigration authorities to deport him. According to the U.S. government's trial brief in the deportation proceedings, Qatanani was convicted in Israel on December 12, 1993 of two charges: 
Under Count One of the Indictment, the respondent was charged with being a member of Hamas, having joined in 1989, and that in such capacity, he attempted to enter the West Bank in 1990 to give a report on the status of Hamas in Jordan to the Hamas leader, Zoheir Abd Al Salaam. Under Count Two of the Indictment, the respondent was charged with providing a service for Hamas, to wit, referring Hamas activists to the leader of Hamas, after those activists had given the respondent the proper code word [trial brief, p. 16].
As a result of this conviction, in 1993 Qatanani was "sentenced to 3 months imprisonment [and] 12 months imprisonment suspended for 3 years" [trial brief, p. 4].
In 1999, Qatanani submitted an INS form requesting a change of his immigration status in which he denied having been arrested or imprisoned for violating any law or ordinance outside of the United States and denied having provided assistance or material support to a terrorist organization. [trial brief, p. 3].
Evidence presented at the deportation proceeding indicated that Qatanani was a member of the Islamic Brotherhood in Jordan and that his brother-in-law, Mahmud al-Shuli, was a West Bank military leader of Hamas. Qatanani admitted that he met al-Shuli upon being released from Israeli custody after serving his three-month sentence. Subsequently, Qatanani spoke with al-Shuli on the phone from the United States, where Qatanani was working with El-Mezain [trial brief, p. 18].
Council Speeches and Anti-Semitism in Clifton
It was easily ascertainable to anyone who cared to know that the main source of anti-Semitism inClifton came from Israel haters largely within the Muslim community. The activists who proposed the resolution made this clear in speeches before the City Council. On June 20, 2023, Steven Goldberg reminded the council that for years he had been speaking about anti-Semitic displays in schools and in parks and about hateful comments at Board of Education meetings. He mentioned statements such as, "Israel is responsible for ethnic cleansing," "Israel is an apartheid state," "Israel are Nazis," and Jews "are responsible for George Floyd." He reminded the Council that he had previously asked the Clifton Civil Rights Committee and the City Council to pass the IHRA resolution [beginning at 2:29:42].
At the July 18, 2023 meeting, Goldberg pointed out that the IHRA definition says nothing about criticizing Israel and nothing at all about Palestine. "You can criticize Israel all you want." If the IHRA says anything, "it's that Israel has the right to exist." "Of the 173 countries in this world, we're only talking about one country's right to exist, not North Korea, not Germany after the Holocaust, not Russia, just one country" [beginning at 1:24:53].
Goldberg's point about criticizing Israel was illuminated by a speaker who soon followed him. Mr. Mustafa [beginning1:33:50] spoke of feeling humiliated along with his son at an Israeli checkpoint. He erroneously claimed, however, that speaking of this incident is prohibited under the IHRA, which does not prohibit speech; rather, it considers certain speech anti-Semitic. In this instance, a fact-based narrative of perceived cruel treatment by Israeli border guards—free of defamation and incitement to violence—is not anti-Semitic under the IHRA. Any assertion to the contrary is simply wrong.
In contrast, an instance of actual anti-Semitism under the IHRA definition can be traced back from Goldberg's mention of comparing Jews with Nazis. In June 2021, owners of the Clifton Hookah Shop displayed a large sign in front of their store proclaiming, "Stop the New Nazis," next to which a blue swastika stains an Israeli flag, and a Hitler-like mustache defaces Israeli President Netanyahu. The sign remained up for three months until a tweet by StopAntisemitism.org generated outrage. Notably, the tweet states, "This vile comparison is deemed antisemitic by #Ihra and once again shows us the importance of having such a definition." 
StopAntisemitism.org notes the importance of the IHRA definition, which functions in this instance to identify hate speech for what it is and renders it more difficult for the speakers to claim it is legitimate criticism. Portraying Israel as a modern-day Nazi nation run by a modern-day Hitler demonizes rather than criticizes conduct. Such demonization provokes hate and rage, which encourage violence. Labeling such speech anti-Semitic offers a degree of protection to Jews by making it more difficult for the speakers to deny that they are doing something considered wrong. This, in turn, might in some cases discourage the speech but without legally prohibiting it, thus preserving the speakers' First Amendment rights. This is no different than social norms that consider certain speech about African Americans to be racist.
There also was the Clifton Al-Quds Eid Festival of August 31, 2019 in Memorial Park. The event featured an Apartheid Wall, which is a graffiti-filled fake wall accusing Israel of South African-like apartheid and various and sundry other false allegations of despicable conduct.
The New Jersey Chapter of American Muslims for Palestine, a visible presence at the festival, displays a photo of their wall on its Facebook page, along with other photos and videos from the event.
American Muslims for Palestine – NJ Chapter ("AMP-NJ") is dedicated in large part to demonizing Israel in order to "Free Palestine from the River to the Sea." Its intentions are openly expressed in its Instagram profile and in this video posted on Facebook. In the video, furious speakers at a Palestinian rally in New York scream exterminationist slogans about Israel to an agitated crowd, such as,
       "Israel should not exist! That land is Palestinian! That land belongs to Palestinians! Israel has no right to exist!" [at 14:59-15:15];
       "It's been 70 years of Nakba, of Nakba, of suffering, of maiming, of genocide, of shooting, of land theft, of starvation. . ." [at 21:17-21:27];
       "Free, free Palestine! Free, free Palestine! 1, 2, 3, 4: Open up the prison door! 5, 5, 7, 8: Smash the settlor Zionist state! [repeated] There is only one solution: Intifada revolution!" [at 22:45-23:19];
      "We don't want no two states! We want 48!" [repeated three times] [at 1:12:00-1:12:33].
Viewing the Instagram profile and the video of the demonstration leave the impression that many in the crowd would eagerly join a pogrom against Jews if only given the opportunity.
ISPC has hosted events sponsored by AMP-NJ such as, "Where do I stand? Social Justice in Islam," which featured speaker Taher Herzallah. According to Canary Mission, Herzallah "expressed support for violence against Israeli Jews, was arrested twice for anti-Israel disruptions, [. . .] spread an anti-Semitic conspiracy theory [. . .], called for the destruction of Zionism, promoted religious hatred of Israel, excused religious anti-Semitism, and spread incitement."  
AMP-NJ, along with ISPC, opposed the anti-Semitism resolution. Unlike ISPC, AMP-NJ did not advocate publicly at the July 18, 2023 council meeting. Nevertheless, it urged Clifton residents to attend the meeting and "show that our community won't accept the silencing of advocacy for Palestine." Subsequently, AMP-NJ thanked "every member of our community who signed petitions, called the council, and SHOWED UP, the Clifton City Council voted AGAINST the adoption of IHRA definition of Anti-Semitism!" 
There was also a legal complaint brought by Elisabeth Schwartz against two members of the Clifton Board of Education. The complaint asserts that on May 20, 2021, Board Commissioner Feras Awwad, gratuitously and without reference to Board of Education business, alleged that Israel is a "colonialist" and "apartheid" state that trained U.S. police in the tactics that killed George Floyd. Board Commissioner Fahim Abedrabbo, who identified himself as a Palestinian-American, accused Israel of "ethnic cleansing." After her complaint was dismissed, Schwartz filed an appeal with the assistance of the Zionist Organization of America, one of the very few established Jewish organizations unafraid to confront Islamic anti-Semitism of the type seen in Clifton.  
On July 5, 2023, Schwartz told the City Council that she was "distressed but not surprised" that the anti-Semitism Resolution was pulled, given that school board members were able to gratuitously trash Israel without consequences. She complained that board members yell "Free Palestine!" at graduation ceremonies. She lamented that her nephew, who was about to start school at Rutgers, was murdered by a Palestinian terrorist who was being rewarded with $3000 in monthly payments. She pleaded with the Council to pass the Resolution to provide for a safe environment for Jews to live in Clifton. [beginning at 1:23:05].
Sheikh Salhia addressed the Council on July 18, 2023 [beginning at 1:03:14]. He asserted that "we as a community are absolutely not for anti-Semitism," that we "are not against Judaism or Jewish people." To bolster these claims, he cited his relationship with Rabbi Marc Katz:
In fact, our mosque has welcomed the Jewish group from nearby Temple Ner Tamid, actually Rabbi Marc Katz is here. They visited us. We welcomed them then. We had a very friendly and cordial conversation—asked questions about Islam and about our community, and we do have this open-door policy, so we want this to be very clear: we as a community are absolutely not for anti-Semitism.
Besides characterizing ISPC's approach to Jews as welcoming, friendly, and infused with a "spirit of diversity," Salhia arrogated to Muslims the right and authority to define anti-Semitism for Jews. He firmly stated: "We are not for anti-Semitism in its true definition. But that's not the IHRA definition. [. . .] "We are definitely not for the state of Israel to continue oppressing people and to use Judaism and the Jewish faith as a guise to continue doing that." 
Salhia cited examples of "speaking out against what we clearly see as oppression," which he claimed would be deemed anti-Semitic under the IHRA definition, but which in fact are not. "Denouncing Israel's [alleged] tactics of forcible seizure" would not be considered anti-Semitic under the IHRA definition. Neither would an accusation–based on facts–of using excessive force. On the other hand, accusing Israel of genocide is a blood libel that would be considered anti-Semitic under IHRA. And when Jewish students on university campuses are made to feel responsible for alleged crimes of Israel–such as genocide, apartheid, and the murder of Palestinian children—they are subjected not just to blood libels but are held collectively responsible for alleged "crimes" of the state of Israel. This too would be considered anti-Semitism under the IHRA definition.
Dissatisfied with merely claiming victimhood as an oppressed Palestinian unfree to speak in Clifton, USA, Salhia, speaking freely indeed, claimed for Palestinians the status of genocide victims. He informed the Clifton Council and Mayor that "sources outside of the middle East and the West have noted the genocidal acts of the Israeli state against the Palestinian people."  Thus, in an inversion of reality and projection of one group's hatred onto another," Jews become Nazis and Palestinians Jews.
Jewish Leadership Failure
Rabbi Katz of Temple Ner Tamid, located in the neighboring town of Bloomfield, spoke 10 minutes after Salhia [beginning at 1:17:48]. He referred to an incident at his congregation the previous January at which an individual threw a Molotov cocktail at the synagogue. [Fortunately, nobody was hurt, and the perpetrator, later apprehended, had no apparent connection to the Muslim community.] A few days later, Katz noted, the congregation "gathered a number of people" for a "Rally against Hate" attended by members of the LGBTQ community, the African American community, and "a number of imams" who "spoke about Islamophobia and the toll it took on their community." Left unsaid was whether the imams–who spoke about Islamophobia at a rally to support Jews after an attack on a Jewish place of worship—denounced Jew hatred and violence against Jews. 
Instead of identifying Palestinian nationalism, Muslim hostility, and genocidal hatred of Israel as the primary sources of anti-Semitism in Clifton, Katz singled out and identified only the problem of white supremacy. Thus, he directed attention away from the actual problem and undermined the efforts of Goldberg and Schwartz, as if the events and situations of which they complained had never happened. Katz questioned "whether or not bringing a definition of anti-Semitism is the appropriate way to address anti-Semitism." He asked, "whether the IHRA definition is the appropriate definition." He agreed with the Council's decision to drop the IHRA resolution because, "anything that is going to create divisions in the community is probably not the best approach." 
Like many other Reform Jewish rabbis, Katz is a member of the organization T'ruah, which purports to be a human rights organization whose mission includes a commitment to protect human rights "in the occupied Palestinian territories." T'ruah assisted the anti-Semitic Boycott Israel movement by filing an amicus brief in a lawsuit against an anti-BDS law in Arkansas.  While claiming that it neither supports nor participates in the BDS movement, T'ruah nevertheless asserts that the Arkansas law prohibiting the state from contracting with companies that boycott Israel "is a brazen attempt to pull purse strings to stifle boycotts against Israel and limit freedom of speech" and to squelch "open and honest dialogue." 
Likewise, T'ruah opposes the IHRA definition because it "has been used repeatedly by bad faith actors to suppress free speech, namely the freedom to publicly criticize the actions of the Israeli government, rather than targeting actual acts of antisemitism." The bad faith, however, lies with those who mischaracterize the IHRA definition. Falsely claiming that Jews suppress free speech effectively renders Jews defenseless against defamation that can and does lead to violence. Such claims, of course, were made by multiple speakers at the Clifton Council meeting. 
Despite his membership in T'ruah, Katz, like many other Reform rabbis, is not a bad faith actor. He cares about Israel. Yet he is plagued by doubt, naivety, ideological confusion, lack of clear purpose, desire to please, and lack of courage. He understands that it is highly offensive to spread the lie that Jews, victims of the worst 20th Century genocide, have themselves committed genocide against Palestinians. Likewise, he understands that comparing Jews to Nazis, who murdered them by the millions, is highly offensive. He explained in a Rosh Hashanah sermon on September 9, 2021: 
The second way we can help promote complex and sensitive dialogue is to set up expectations and hold people accountable for the language they use. [. . .] Words like genocide, Nazi, and apartheid are useful to these detractors because they are sensational and provocative. But they also carry a history that is harmful to the discourse. Let's take genocide as an example. Let's leave aside the fact that the term is deeply offensive to Jews. When it is employed against us it evokes our painful past as a sort of linguistic cheap shot meant to put us on the defensive and prove how we are different than our greatest enemy. [. . .] 
The genocide accusation, he asserted, cannot be tolerated:
Even if someone cites the scholarly debate about the definition of genocide after they are confronted about using the term, we shouldn't stand for it. It is, to use Jewish language, genivat da'at, deception and dishonest representation. I will talk to anyone about Israel, but I will not engage in conversations where this type of loaded language is present. 
 At the council meeting, however, Katz neither confronted nor criticized Salhia after Salhia touted the genocide accusation to the Clifton mayor and council. Katz's inability to practice what he preached epitomizes Jewish leadership failure in the face of growing Muslim anti-Semitism. 
Katz allowed his credibility as a Jewish leader to be used as camouflage by organizations and actors looking to disguise nefarious goals: after all, if the Hamas-linked ICPC befriends Jews here, how could it possibly support the murder of Jews and the destruction of the Jewish state over there? Same with Katz's opposition to the IHRA definition: if respectable Jewish leaders oppose it, why should mayors and councilmembers risk political capital and incur the wrath of a well-organized Muslim community growing in influence? As Rabbi Katz was quoted in a northjersey.com article by Hannan Adely published on July 18, 2023: "I can say that the definition is controversial even with the liberal Jewish world. There are lots of organizations that I respect that don't like the definition."
Conclusion
The events in Clifton described above illustrate the failure of interfaith dialogue and of the practice of providing unconditional support to people and institutions out to harm us. Such failures are not unique to Rabbi Katz. They are not bugs but features of liberal American Judaism, which includes a majority of affiliated Jews and Jewish organizations. Other examples include Jewish support for various intersectional "progressive" organizations and causes, such as Black Lives Matter and some LGBTQ organizations. Our support does not shield us from betrayal as happened during the Gaza War of May 2021 when Black Lives Matter condemned Israel as an apartheid state and sided with Palestinians attacking Israel. And as happened when the Jewish Pride Flag was banned from LGBTQ Pride Marches. 
We sell ourselves far too cheaply, or for nothing at all. Better late than never to ask: what do we get from our interactions with and support for those who fail to respect us? The answer is little or nothing if we cannot respect ourselves. It is therefore time to monitor the balance sheet. It is time for Jewish leadership to be less timid and more assertive. It is time to ask Muslims who solicit dialogue with us if they support or belong to groups intent on destroying Israel and to refuse to engage if they do. The same must apply to the groups, organizations, and causes that have repeatedly let us down. Otherwise, what is to stop our quality of life in America from becoming as degraded and intolerable as it has become in much of Western Europe? We are well on the way with no bottom in sight.
Too many of our leaders and organizations, upon whom we depend to protect our interests, have let us down. Ordinary Jews trying to live Jewish lives and American lives in peace and dignity now find ourselves in increasingly hostile environments. We trusted our leaders and organizations to protect our interests and guard our safety. Instead, they have let us down. It is most disheartening to see our leaders supporting the people and organizations responsible for degrading our quality of life rather than standing with us at events such as the council meetings in Clifton. 
Postscript
This article was completed before October 7, 2023, when Hamas terrorists invaded Israel and murdered hundreds of civilians in cold blood. In turn, this horrific slaughter—reminiscent of the pogrom recounted by Bialik in "The City of Slaughter"–was celebrated by Hamas supporters on the streets of U.S. cities. And the same groups to whom we have given unconditional support again betrayed us. Black Lives Matter, taking just one example, sided with our mass murderers rather than with us.
This shocking, catastrophic turn of events demonstrates the dangers faced by Jews all over the world today and the true nature of Hamas. Indeed, the way certain rabbis naively legitimize groups or individuals with little or no loyalty to the Jewish people underscores the urgency of adoption of the IHRA definition in every sphere, and the dire need for radical change in Jewish leadership.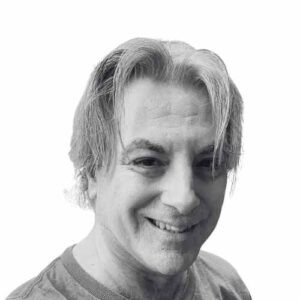 John D. Kovac, Esq. is an attorney with a solo workers' compensation practice in Highland Park, N.J. and an activist in defense of Zionism and the State of Israel. He has a B.A. in International Relations from the University of Delaware, a J.D. from the University of San Diego School of Law, and an M.A (ABD) in English Literature from Rutgers University, where he studied 20th Century American Poetry and LIterary Theory (postModernist and Marxist). In addition, he studied English as a full-time student for a year at UCLA and UC Irvine.
Attorney Kovac became involved in Zionist activism in 2019 when Boycott Israel agitators staged a reading of a Palestinian propaganda book at the Highland Park Public Library. Subsequently he worked with a group to help pass an anti-Semitism resolution in town based on the IHRA definition. He has been involved in Zionist activism ever since.