A New York psychologist who works with young people told JNS she is hearing of students going to Hillel and Chabad for the first time, to study there instead of at the library.
Deborah Fineblum
(JNS)
A Jewish student's nose broken at Tulane University in New Orleans. In Manhattan, Jewish students resorted to hiding in a Cooper Union library as anti-Israel protesters pounded on the door, and in New York state, Cornell University's kosher dining hall closed after antisemitic death threats.
Jewish college students have faced these and other threats since Hamas's brutal Oct. 7 terrorist attacks in southern Israel, thousands of miles away. And parents, who tend to foot hefty tuition bills for these elite universities, are worrying from afar about their children's safety, even at U.S. colleges and universities they once deemed pristine.
A rabbi on the West Coast whose child is a student at Harvard University was one of several parents who only agreed to talk to JNS without being named, citing concerns about their children's safety.
"It always hurts to pay the $46,000-semester bill," the dad sighed. "But at this time, I have such grave misgivings about what's happening, and it hurts even more." The father added that he had never seen anything like this—"much less my daughter, who was simply not prepared for the venomous attacks."
Signs in dorms used to be "Donuts on floor three," the dad said. Now they refer to Israel with expletives.
Sharon S. of Boston, whose daughter is a first-year student at Cornell, told JNS that she worries that antisemites are becoming more outspoken on college campuses. She lamented the theory of intersectionality, whereby "Native Americans and other minorities, the pro-choicers, and certainly, the media are 'showing solidarity' with Hamas and the Palestinians."
"I know my daughter is anxious," Sharon said. "She'd only been a college student for a month when all this started."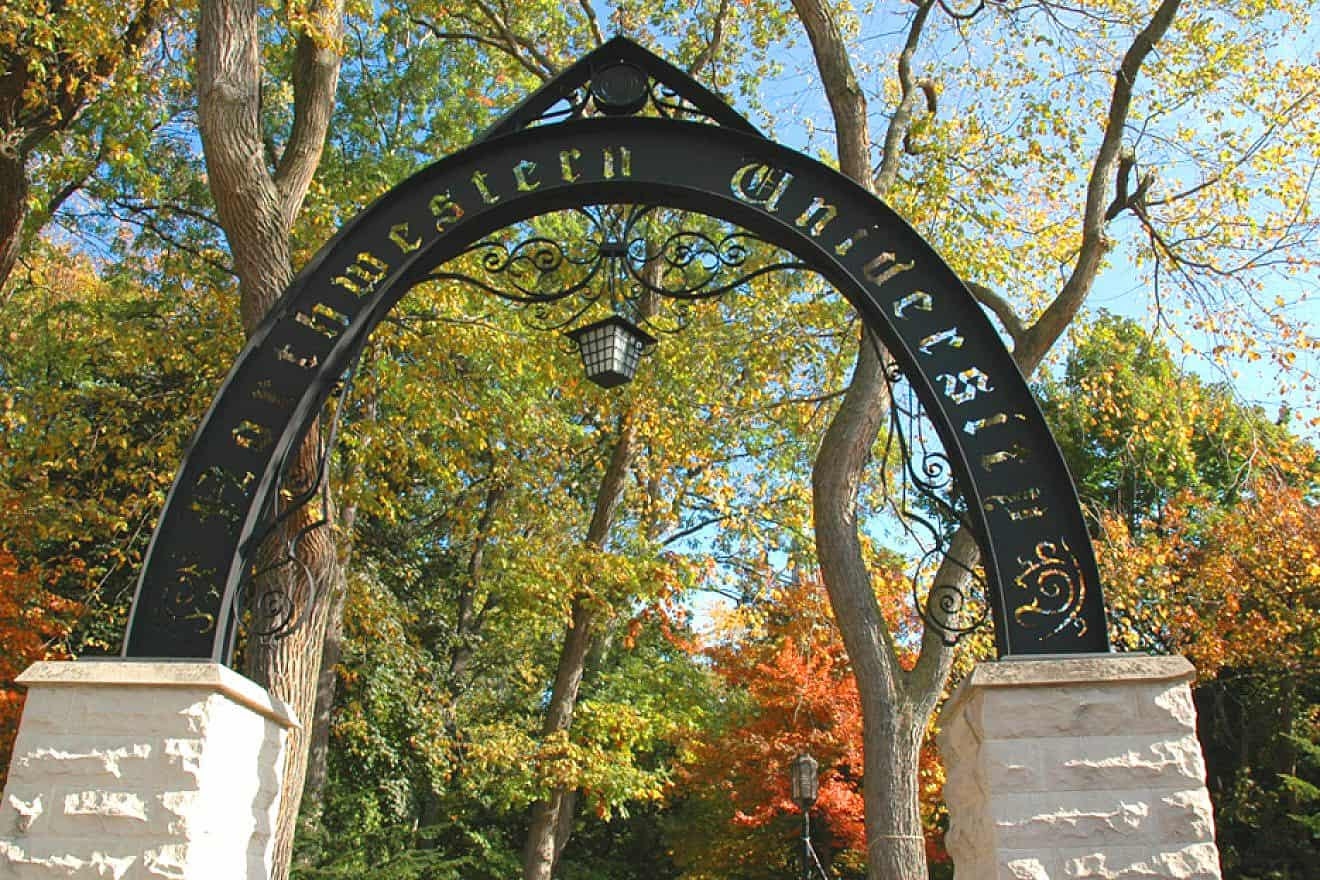 'Every time she calls, I get worried'
Laura O. of Stamford, Conn., told JNS that pro-Palestinian demonstrations have been "fairly peaceful" at Northwestern University in Evanston, Ill., where her daughter is a student and is involved in the Jewish community.
She noted that materials distributed on campus purporting to be a newspaper accused the university administration of being complicit in Palestinian genocide.
"Every time she calls, I get worried," Laura said of her daughter. "I'm both proud and concerned that she's involved in such a public way."
Tammi Rossman-Benjamin, co-founder and director of the AMCHA Initiative, told JNS that after Oct. 7, it hasn't been possible to hide campus antisemitism by masking it as anti-Zionism.
"It's particularly hard for Jewish students, who identify as progressive in every other way, to squeeze into that space when it comes to their fellow Jews in Israel being tortured, kidnapped and murdered," Rossman-Benjamin said. "Even when so many of their friends and professors are jumping on the Palestinian bandwagon."
"Parents need to know the brainwashing that's going on on many campuses now," said Rossman-Benjamin. "With so many professors identifying as 'social-justice warriors' making anti-Israel allegations in their classrooms, that's not education. That's indoctrination that incites antisemitism."
AMCHA research suggests that college and university definitions of who constitutes oppressed minorities don't tend to include Jews, who therefore are afforded less protection, Rossman-Benjamin said, and social media spreads hate quickly, fanning the flames.
"This allows antisemitism to quickly go viral across a campus," she said. "Still, parents have the power of the purse, and they need to use it." That's especially true on campuses with Students for Justice in Palestine chapters, she said. (Brandeis and Columbia banned SJP earlier this month. Florida did the same on public campuses.)
Andrew Pessin, professor of philosophy at Connecticut College in New London, Conn., sees college campuses today as "an incubator for antisemitism." (Among Pessin's publications is the co-edited, 2018 volume Anti-Zionism on Campus: The University, Free Speech and BDS.)
The anti-Israel boycott, divestment and sanctions (BDS) movement took hold on U.S. campuses two decades ago, Pessin told JNS.
"That began to foment a series of lies about the Jewish state—lies that dehumanize Jews," he said. "The Hamas slaughter gave people who want to murder Jews the excuse of supporting Palestinian liberation, while the truth is you can care about the fate of the Palestinians and still be horrified at what Hamas is doing to innocent people."
'Know your kid'
Parents face difficult choices, according to Pessin.
"Pull their kid out and yield the field to the opposition or keep their kid in an environment where they're exposed to harassment because they're Jews," he said. "To figure it out, you have to know your kid."
Still, parents may not always anticipate how their children will respond to Jew-hatred in a freer academic environment.
"We are at an unprecedented time, and none of us can be expert in handling this moment that continues to unfold at an alarming rate," Tara Liberman, a child and adolescent psychologist in New York, told JNS. "Your kids need to understand that, too, and that fear and confusion are normal."
Some students may opt to be outspoken in favor of Israel. Some will avoid any controversy and engagement. And some will openly support Palestinians.
Liberman, a member of the Association of Jewish Psychologists board, advises parents to ask about their children's experiences and feelings without rushing to judgment or pushing them to reach a simplistic understanding of complex situations, she explained. Students should check in regularly with their parents and also identify adults on campus they can trust.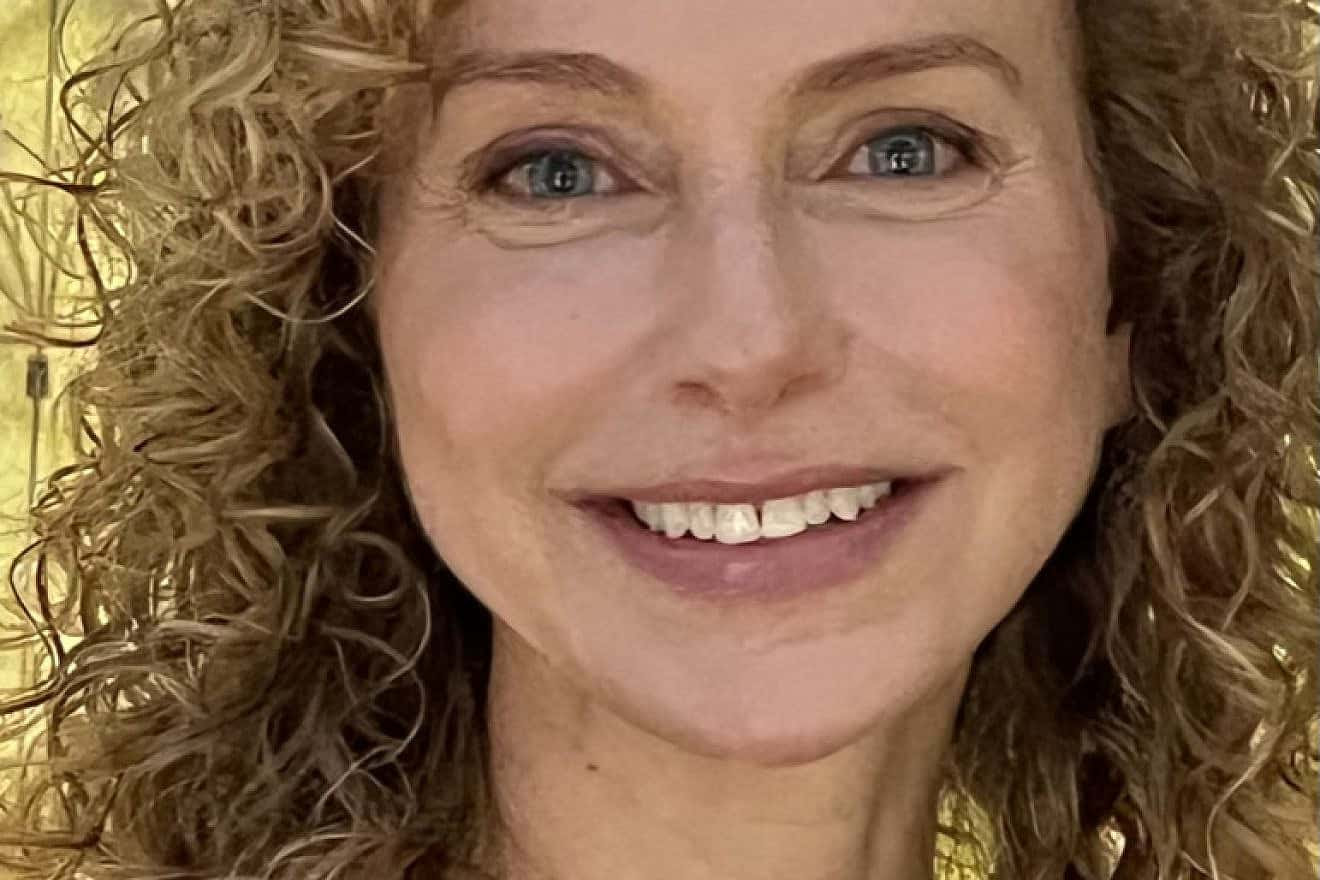 Many students are going to Hillel and Chabad centers on campuses for the first time, including to study there instead of in the library, Liberman is being told.
"In the face of this marked rise of antisemitism on campus, many of them find community there," she said. "Some will be able to see this in the context of Jewish history and also how resilient our people are."
If parents see that their children are unable to attend classes or to care for their basic needs in a prolonged or dramatic way, it may be time for them to visit their children and take them home, if necessary. "Most kids will get through this, but parents and students need to know there's no shame in taking a break," Liberman said.
'Not have to go it alone'
Many students worry about being identifiable as pro-Israel or Jewish, according to Roz Rothstein, co-founder and CEO of the nonprofit Israel education organization StandWithUs.
"Your children should not have to go it alone," she told JNS. "This is a time for students to be part of like-minded Jewish and pro-Israel groups, and build bridges with non-Jewish allies who care about Israel and the Jewish people."
Alan Rubenstein, senior director of university student programs at the Tikvah Fund, told JNS that what is happening on college and university campuses can impact America's future.
"We think of the next generation of leaders being trained at these universities—many of which teach values that are very far from the American mainstream—with faculty often stepping up to defend terrorism and brutality," he said. "You get people graduating from these top schools being recruited as future leaders in the law, government and business."
If graduates try to remake institutions in line with the extreme beliefs that they learned in college, Rubenstein said, there is "a serious concern if this antisemitism and hatred of Israel become the norm for the next generation of leaders."
Image: Anti-Israel protesters start to burn an Israeli flag during a rally at Tulane University in New Orleans on Oct. 26, 2023. Photo by Pnina Sasson.