Jewish novelist Dara Horn trained her family "pet" to perform the Sukkot rite.
(JNS)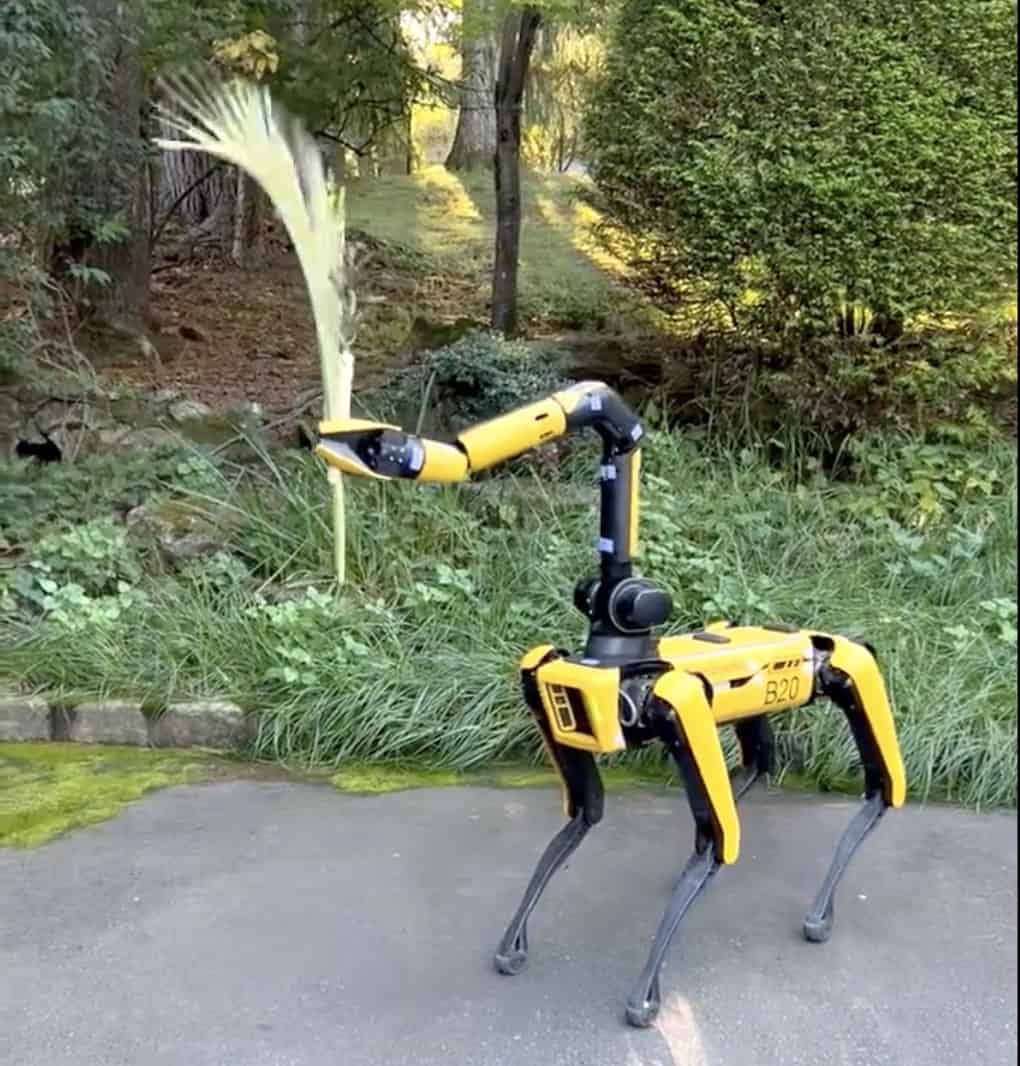 Some people see symbolism in the combination of the "Four Species," associated with the Jewish holiday Sukkot, in the importance of the unity of different kinds of Jews.
Evidently unconcerned about robots coming for Jewish ritual practice, the novelist Dara Horn added a Boston Dynamics robo-"dog" to the mix.
In a video that Tablet magazine posted to social media, Horn's e-pet waves a lulav (but not an etrog) in the six directions prescribed by Jewish law. The lulav also features the myrtle (hadas) and willow (aravah) branches but lacks rings that traditionally tie the palm branch, so the robot gets a lot of movement out of the ritual object.
"The next frontier of the digital age: robots doing mitzvahs," posted Tablet.
More than 80,000 have viewed the video on X. The magazine added that the "pet" belongs to Horn's family. The novelist is a contributing editor at the magazine.