U.S. warship intercepts projectiles off Yemen, as drone strikes on American bases in Syria and Iraq join ongoing Hezbollah attacks on Israel from Lebanon.
Yaakov Lappin
(JNS)
A U.S. Navy warship intercepted projectiles off the coast of Yemen likely fired by the Iranian-backed Houthis, CNN reported on Thursday, after a series of drone attacks launched by Iranian-backed militias on American military positions in Syria and Iraq represented the start of a challenge by the Tehran-led axis to America's posture in the region.
In recent days, U.S. positions in Syria and Iraq have come under attack.
Asked by JNS to comment on the developments, former Israeli National Security Adviser Eyal Hulata said during a conference video organized by the Jerusalem Press Club that while it wouldn't be the first time that U.S. forces in Syria or Iraq have been targeted, "clearly, the Americans need to make up their minds about how they react to that, in what way and when."
The decision by U.S. President Joe Biden to deploy two carrier strike groups to the Mediterranean projects force and capacity, and Biden stated how such intentions should "be ready by adversaries," said Hulata.
"I'm sure Americans took into consideration that the adversaries will try to challenge that. Clearly, they've started … challenging the Americans," he said. The former national security advisor added that "Hezbollah is also doing this to us in the northern border, trying to drag us in, while our responses are very calculated and measured."
Citing Syrian opposition sources, the Associated Press reported on Thursday that the drone attack targeted an oil facility in eastern Syria housing American troops and a U.S. base in a nearby area. There were no reports of casualties at the time of this writing.
U.S. military forces in Iraq were targeted on Wednesday in two separate drone attacks, Reuters reported on Wednesday, adding that they caused minor injuries among an unspecified number of American troops and that one of the drones was intercepted by the U.S. military. It stated that "Washington is on heightened alert for activity by Iran-backed groups as regional tensions soar during the Israel-Hamas war."
The attacks targeted the al-Asad and al-Harir airbases in Iraq.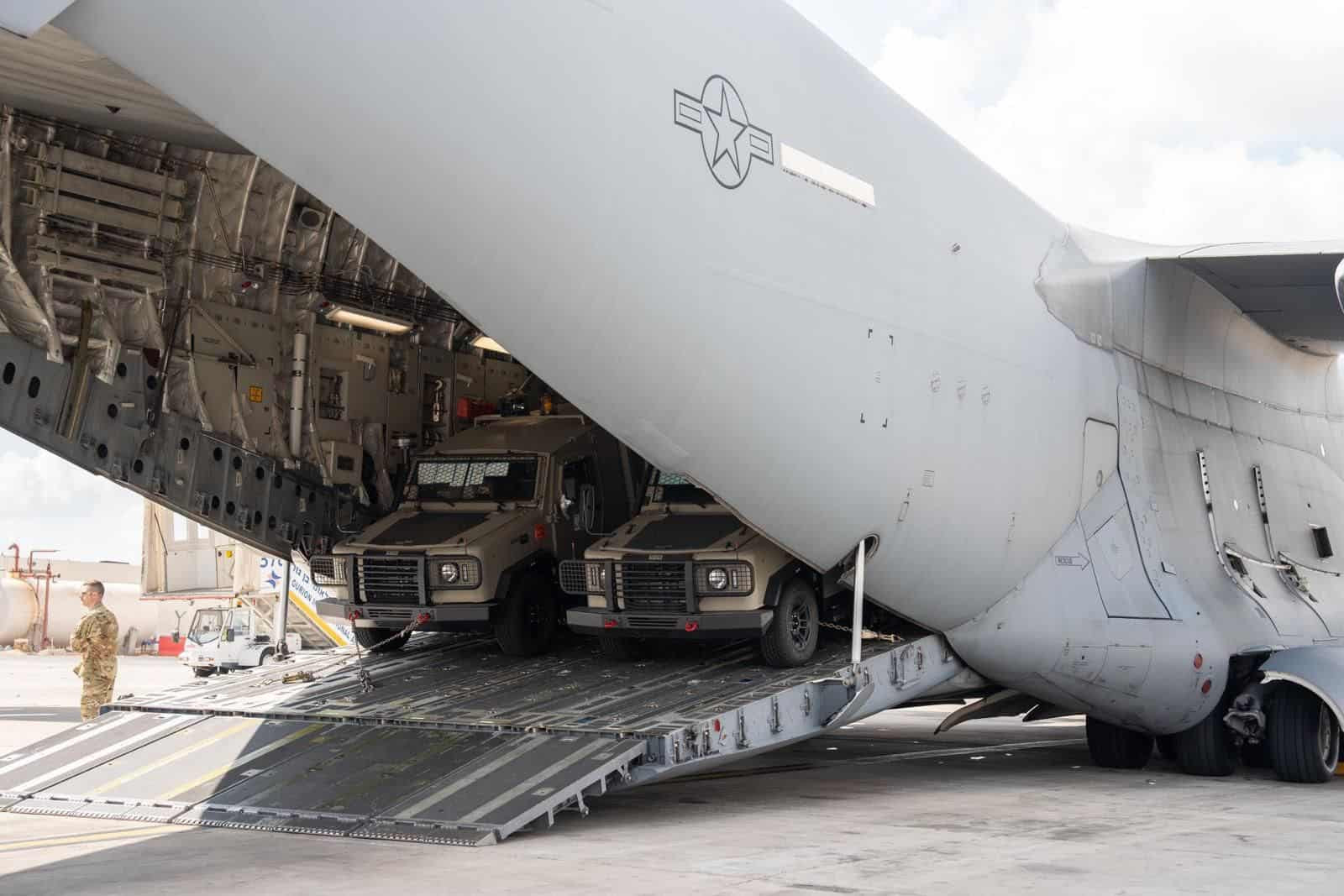 'We haven't seen a full Israeli response yet'
Kataib Hezbollah, an Iranian-backed militia in Iraq, said on Thursday that it was behind the attack, warning that it would continue further attacks at a higher pace, according to a number of international media reports.
The United States "knows very well the potential of the Iraqi resistance, which has multiplied for some time, and today, we are at a stage capable of striking all American bases in Iraq," said Husseini.
The Iraqi Islamic resistance claimed responsibility for targeting the "American occupation base Al-Tanf with drones." It also targeted the Conoco gas field east of Deir ez-Zor, which is "occupied by American forces." The Iran-backed Kataib Hezbollah ("Hezbollah Brigades") militia has vowed to target U.S. bases in Iraq as part of support for the "people of Gaza."
Meanwhile, closer to home, Hulata assessed that Hezbollah, "through its attacks on the border, is making it clear that it could join the war," even though it did not join Hamas's attack on Oct. 7, while very likely knowing about it beforehand.
If Hezbollah chooses to go on a surprise attack, it would not find Israel unprepared as Hamas did that day, he added.
Hulata added that "we haven't seen a full Israeli response yet," adding that factors delaying this could include "finding a solution to hostages, [and] mitigating risks between Israel and Hezbollah. Israel does not have an appetite for a two-front war—if it comes to that, of course, we'll deal with that. The fact that there is a series of visits of premiers from around the world, showing a lot of support, this is unprecedented."
He said that Israel should have urged the international community to demand the release of hostages in exchange for humanitarian assistance to Gaza and expressed disappointment that this has not happened.
Earlier on Thursday, the Israel Defense Ministry announced that it received a cargo plane from the United States carrying the initial shipment of armored vehicles designated for use by the Israel Defense Forces. The vehicles are being transferred to the IDF to replace those damaged during the war.
Hundreds of vehicles have already been delivered to the IDF by the Defense Ministry, with several hundred more currently en route to Israel.
IAF strikes continue as ground forces prepare
IDF Spokesperson Rear Adm. Daniel Hagari said on Thursday morning that in the past 24 hours, the military destroyed numerous terror targets in eastern Gaza's Shejaiya district and that airstrikes focused on Hamas's elite Nukhba force, which led the mass murder assault on southern Israeli communities on Oct. 7.
The IDF, acting on intelligence from the Shin Bet, also eliminated a senior member of the Popular Resistance Group, which Hagari described as one of the main terror factions in Gaza.
Israeli units also conducted cross-border raids into Gaza to improve the military's offensive posture and to collect further information on the missing and those taken hostage by Hamas, estimated at some 200 people.
The mission of cleansing the south has yet to be fully complete, he said, adding that one terrorist trying to return to Gaza was apprehended.
Turning to the north, Hagari said Israeli Air Force aircraft conducted widespread attacks on Hezbollah terror targets. "The logic of the attacks is to take away the intelligence collection and observation capabilities of Hezbollah on the border," he stated, adding that this was a response to a series of Hezbollah attacks on Israel including anti-tank missile strikes.
The IDF remains highly deployed to the north, he said.
"We are continuing the main effort of preparing the operational readiness of our forces for the next stage," said Hagari.
Beyond training and operational plans, there is a logistical effort to equip the forces and improve their personal and defensive equipment, prioritized according to those who will enter Gaza first.
To date, the IDF has counted 306 fallen soldiers and officers, and 203 Israeli hostages, he stated.
The IDF is dividing information on their condition into four categories—a high degree, medium degree and low degree of confidence, and false claims—and is passing information to families of the hostages in line with these classifications.