Former Israeli national security advisor: Attacks by Iran axis on U.S. military in region are getting more serious.
Yaakov Lappin
(JNS)
Hezbollah chief Hassan Nasrallah must choose if he wishes to enter into a large-scale conflict with Israel, an Israel Defense Forces spokesman said on Tuesday, while noting that Israel has chosen to focus on dismantling Hamas in the Gaza Strip at this stage.
"We are seeing ongoing attacks and aggressiveness by Hezbollah and other Iranian proxies in the area, and we are responding to escalating aggression," said IDF International Spokesperson Lt. Col. Amnon Shefler, noting anti-tank missiles and UAV attacks from Lebanon.
Earlier on Tuesday, the IDF Aerial Defense Array intercepted a suspicious target that was identified off the coast of the city of Akko in northwest Israel. Earlier, terrorists launched anti-tank missiles and mortar shells towards IDF posts in the areas of Margaliot, Arab al-Aramshe, Yiftach, Shomera and Mattat in northern Israel. The IDF struck the sources of the launches in Lebanon.
In addition, Israeli Air Force fighter jets struck Hezbollah terrorist infrastructure in Lebanon on Tuesday, and a terrorist cell that attempted to launch anti-tank missiles from Lebanon towards the Yiftach area in northern Israel was also struck by an IDF tank.
Hezbollah has so far launched a limited assault on northern Israel and sustained damaging Israeli responses. It has been taking advantage of the fact that Israel is engaged in Gaza and seeking to distract Israel from dedicating most of its resources to defeating Hamas. The result has been the creation of a limited series of battles in the north that have the potential to ignite into a broader conflict at any time. Alternatively, Hezbollah could receive Iranian orders to escalate into a major conflict after seeing that Israel continues to invest more ground forces into Gaza.
Israel's focus remains on Hamas, said Shefler. "Nasrallah has to choose if he wants to bring this on and bring it to the people of Lebanon and his paymasters in Iran, or to quiet down our northern border," he explained. "We are prepared for them. I remind you that we have drafted hundreds of thousands of reservists on top of our regular military. At the same time, we focus on the Gaza Strip and on our goals to bring back the hostages and dismantle Hamas."
The IDF appears to be working not only to destroy Hamas's capabilities in northern Gaza and Gaza City, but also to prevent the terror group from being able to come back and set up base in a future phase of the war. Some tens of thousands of Gazans are forcibly being held by Hamas in northern Gaza and Gaza City as human shields, though many hundreds of thousands have moved south.
Shefler said on Tuesday that the IDF is making progress on the ground in Hamas, eroding Hamas's attack capabilities, and closing increasingly in on Hamas's command and control bases from which Hamas implements its missions.
Multiple key Hamas compounds were among the 200 targets struck by the IAF in recent hours, as well as tactical Hamas commanders who are being eliminated, said Shefler.
The IDF appears to also be targeting Hamas's tunnel system, both by blowing up the tunnel shafts and tunnels themselves while not having to enter them.
The local civilian population has lost confidence in the Hamas regime, he said, adding that more than 250,000 people evacuated to the south in line with such calls by the IDF.
Targeted humanitarian let-ups in the fighting are occurring to facilitate this movement, he added.
Alongside the military efforts, the IDF has been conducting ongoing contacts with humanitarian organizations to facilitate assistance to Gazan civilians, according to Shefler.
Field hospitals are being set up, and international organizations have been invited by the IDF to initiate new assistance programs. Around 100 trucks of assistance have entered Gaza a day for the last 10 days, he said.
In Gaza, the IDF's military campaign "seems to be apace," he said. "The ability to surround and isolate northern Gaza is taking its effect."
The division forces have been actively operating in Shati camp, a central Hamas center in the Gaza Strip. Inside the camp are many Hamas infrastructure and battalions, including the Shati Battalion, which took a central part in the invasion and massacre of Oct. 7.
The forces of the 162nd Division have located more than 160 tunnel shafts and struck approximately 2,800 terrorist infrastructure targets, according to the IDF.
The 401st Brigade's combined combat forces entered the Gaza Strip and led the rest of the forces from the northern Gaza Strip into the Shati Camp, the military added. The combined combat forces of the Givati Brigade and forces from the 401st Brigade struck numerous targets on the outskirts of Shati Camp from ground and air. Among them were central buildings and government institutions belonging to the terrorist organization Hamas, from which terrorist activity was directed against both the citizens of Israel and its forces.
The Nahal Brigade's combined combat forces took control of the Shati outpost, destroyed terrorist infrastructure, eliminated terrorists and located five tunnel shafts. During the operation, the forces apprehended Hamas terrorists who were then transferred to Israeli territory for interrogation.
Forces from the Commando Brigade operated in the north of the Shati camp to locate Hamas Shati battalion operatives and to destroy Hamas infrastructure. The forces of the brigade secured buildings deep inside the camp and struck enemy infrastructure. In addition, they operated to clear a school area where anti-tank missile launchers, a large amount of weaponry and terrorist infrastructure were found.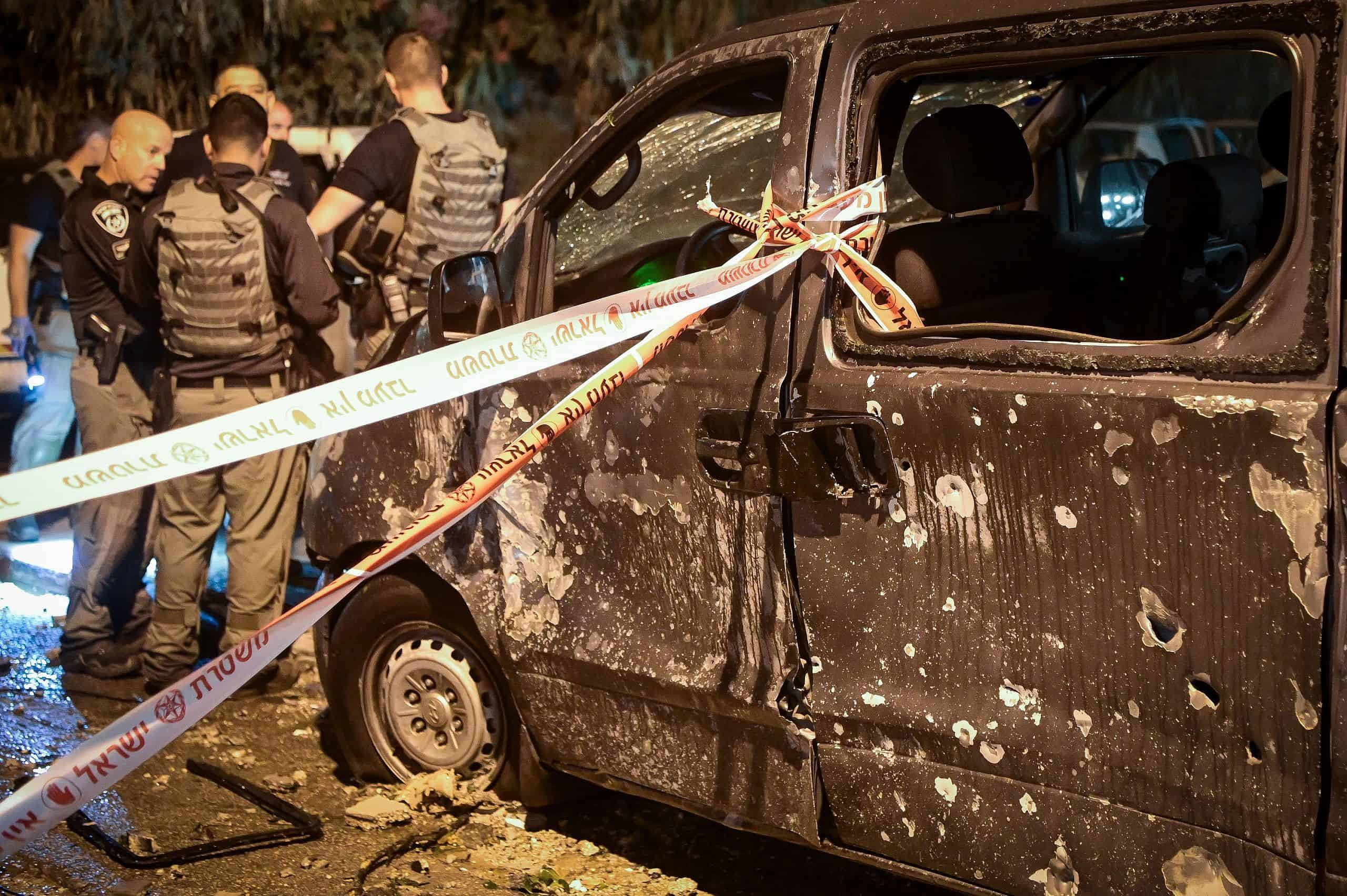 'It's becoming more serious'
Hours before the ground forces entered the Shati compound, the IAF struck Hamas targets in the camp.
"We have created conditions for dismantling the military and governmental capabilities of Hamas in Gaza City," said the commander of Division 162, Lt. Col. Itzik Cohen.
Following the IDF's offer of humanitarian assistance to the director general of the Shifa Hospital, the IDF initiated a humanitarian effort to coordinate the transfer of infant incubators from a hospital in Israel to the Shifa Hospital in the Gaza Strip on Tuesday.
Eyal Hulata, former Israeli National Security Advisor, said during a video call organized by the Jerusalem Press Club on Monday evening that the number of attacks on American forces is growing in the region.
"I think it's becoming more serious," he said. "I've seen reports that [U.S.] President [Joe] Biden is not approving aggressive measures that are presented to him for various reasons, but this will also say a lot."
The United States could be reserving its firepower for the scenario of Iran deciding to enter the war. Iran is assessed to have some 3,000 ballistic missiles with an unknown number of those able to reach Israel. America continues to deploy military resources to the region.
With Houthis in Yemen firing ballistic missiles at unprecedented ranges and with Hezbollah increasing its fire, as well as growing attacks on U.S. targets by terrorists in Iraq and Syria, "this can ignite," he stated.
Israel and the United States will likely also be preparing for the potential scenario of having to deal with a full-scale broadening of the war to include both Hezbollah in Lebanon as well as Iran. In such a scenario, it seems reasonable to assume that America's firepower would be directed at Tehran itself.
Image: A picture of Hezbollah leader Hassan Nasrallah near a U.N. station by the Lebanese border with Israel, July 19, 2023. Photo by Ayal Margolin/Flash90.