Overnight Sunday, some 70 terrorists infiltrated Kibbutz Be'eri from the Gaza Strip • Fighting between Israeli forces and terrorists is ongoing at seven locations in southern Israel.
(JNS)
Israel Defense Forces soldiers were still fighting with Palestinian terrorists at seven locations in southern Israel, the IDF said on Monday morning.
Exchanges of fire were taking place at Kibbutz Be'eri, Kibbutz Holit, Kibbutz Kfar Aza, Kibbutz Nir Oz, Kibbutz Nirim, Kibbutz Alumim and the Gavim Junction near Sderot, according to IDF Spokesman Rear Adm. Daniel Hagari.
In addition, Hebrew media reported on Monday that Israeli forces killed several Hamas terrorists at a swimming pool in Sderot.
Some of the terrorists crossed into the Jewish state during Hamas's surprise attack on Saturday morning, while others penetrated the border fence in the 48 hours that followed.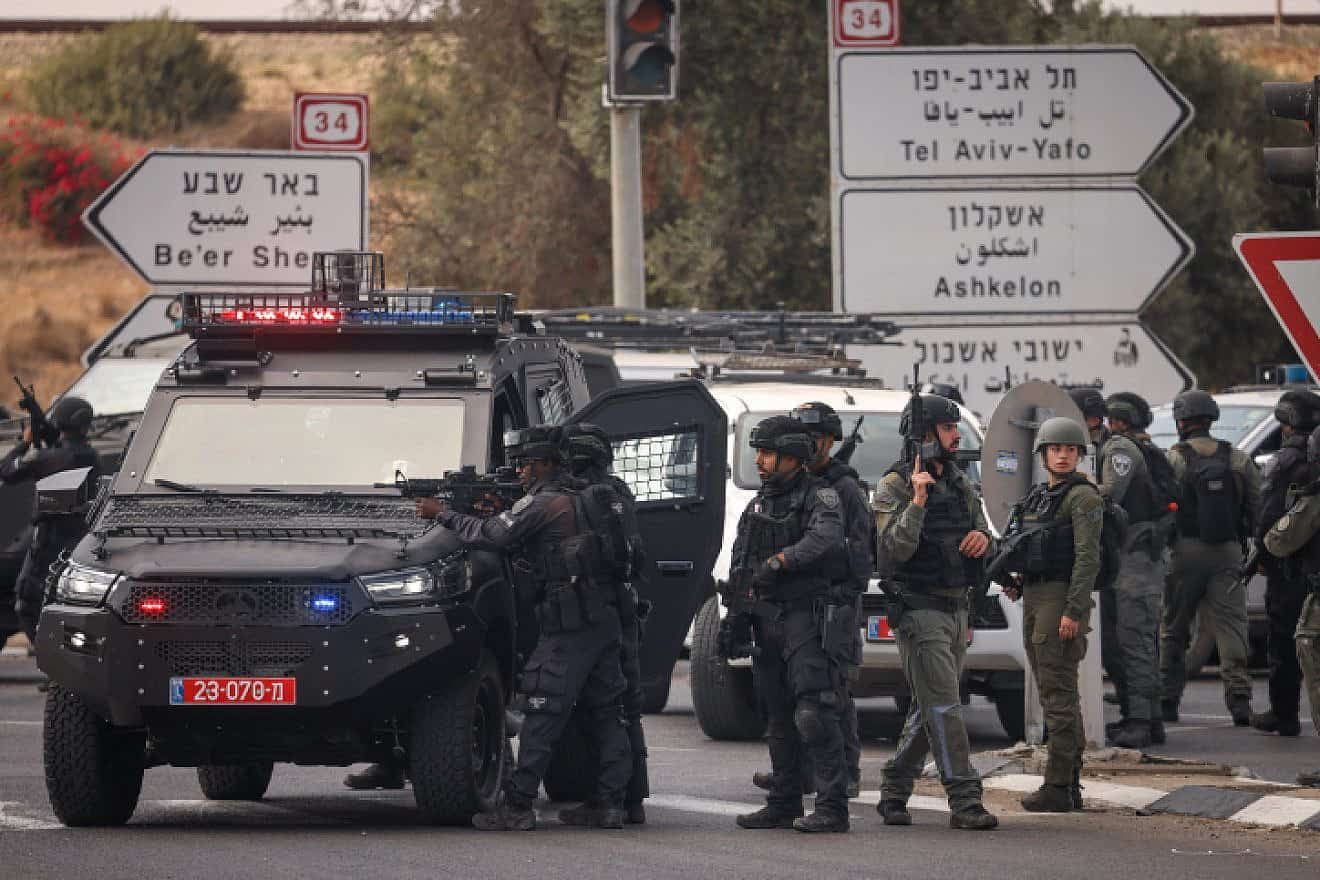 Overnight Sunday, around 70 terrorists infiltrated Kibbutz Be'eri from the Gaza Strip, Hagari told journalists. Most of the terror squad was neutralized by IDF troops, but others are still hiding in the town, whose surviving residents were evacuated on Sunday.
Israel's Kan News public broadcaster reported that security officials estimate that between 800 and 1,000 terrorists entered Israel during the initial attack through some 80 gaps in the border. They attacked 20 civilian communities and 11 IDF bases, the report added.
The Hamas terror group killed at least 700 Israelis and wounded more than 2,300 on Saturday in a massive offensive launched from the Gaza Strip, that included the launch of thousands of rockets at the Jewish state.
Of the 2,382 wounded, 22 remain in critical condition, according to the Israeli Health Ministry's most recent figures. In addition, 345 Israelis sustained severe wounds.
Palestinian terror groups continued to attack communities in southern and central Israel with rockets overnight Sunday, with Hamas claiming that it fired 100 projectiles toward the city of Ashkelon. Three buildings sustained direct hits in the attack, injuring three.
Meanwhile, over the past 20 hours the IDF has carried out four waves of air strikes in Gaza, attacking over 800 targets. Between 50 and 60 fighter jets participated in each wave, the IDF spokesperson noted.
Seven operational headquarters of Hamas were hit, as well as a Palestinian Islamic Jihad command base, according to the IDF.
Featured Image: Rocket launches from the Gaza Strip into southern Israel, Oct. 8, 2023. Photo by TPS.
---