While, the background of the Russian invasion of Ukraine is well documented, the clashes between neighboring Armenia and Azerbaijan are less known. Some key factors that relate to parties involved with the Russian – Ukraine war includes gas supplies and opportunism due to the ebb and flow of Russian gains.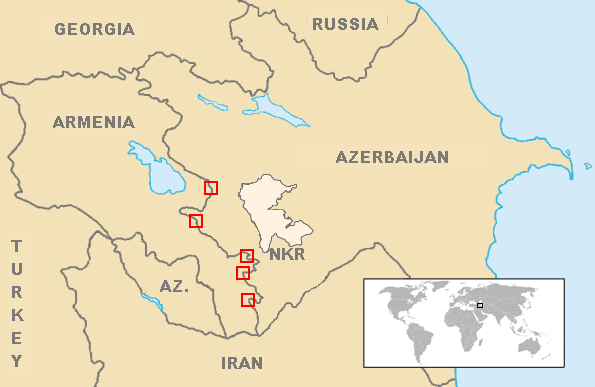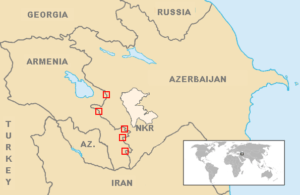 Graphic Attribution:
On 12 September 2022, a series of clashes erupted between Armenian and Azerbaijani troops along the Armenia–Azerbaijan border, marking a major escalation in the 2021–2022 Armenia–Azerbaijan border crisis. Both sides blamed each other for the escalation.The Armenian Defense Ministry said Azerbaijan had attacked Armenian positions near the cities of Vardenis, Goris, Sotk, and Jermuk with artillery and heavy weapons and that it had occupied certain areas of its territory, which were later confirmed by satellite images from NASA. The Azerbaijani Defence Ministry said that Armenia had staged "large-scale provocations" near the Dashkasan, Kalbajar and Lachin regions and that it had captured multiple strategic heights on the border region inside Armenia.
The clashes along the undemarcated border stem mainly from the ongoing Nagorno-Karabakh conflict. Russia said on 13 September that it had brokered a ceasefire, but both sides confirmed it was broken minutes after coming into effect.At least 135 Armenian servicemen were killed, according to a report by Armenian prime minister Nikol Pashinyan. Azerbaijan acknowledged 71 fatalities among its forces. On 14 September, Armenia and Azerbaijan brokered a ceasefire.
The clashes erupted shortly after the Russian military suffered serious setbacks in the Ukrainian Kharkiv counteroffensive during its invasion of Ukraine, weakening its force projection in the region. Efforts by the European Union (EU) to secure more gas from Azerbaijan to compensate for the loss of imports from Russia also weakened the EU's ability to mediate the clashes.