U.S. Navy veteran Bill Pinkney said he should have flown a flag with a "big yellow Star of David" while sailing past Robben Island, weeks after Nelson Mandela's release.
(JNS)
It took Bill Pinkney 22 months and 27,000 miles to sail on The Commitment around the world alone in 1992, inspiring a documentary and presidential praise.
In doing so, he became the second black man to make such a trip—and the first to go south of Chile. Pinkney started in Boston, navigated around Cape Horn and proceeded west.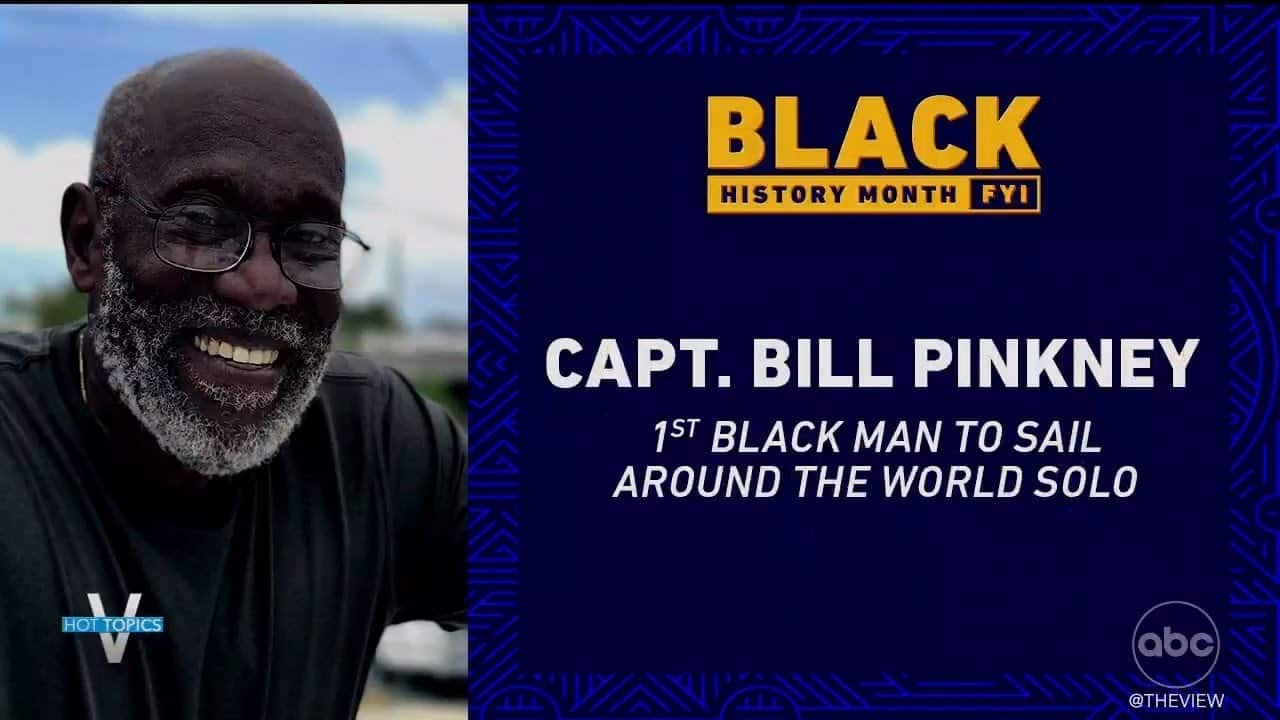 In 1987, Teddy Seymour became the first black man to sail the world solo. Seymour, who traveled via the Panama and Suez canals, died on April 11. He was 87.
Chicago-born Pinkney was also 87 years old when he died on Aug. 31.
Seymour chose his route via the canals to avoid South Africa, which was then under apartheid rule. When Pinkney made his trip, he sailed past Robben Island weeks after Nelson Mandela was released from jail.
Pinkney, who converted to Judaism when married to his second wife, said in an interview that he flew the colors of the African liberation movement as he passed Robben Island. "As an afterthought, I should've put a big yellow Star of David on there as well, because I'm Jewish," he said.